This fall, ATA is partnering with Henry Ford College to start a Mechatronics Program for our students. Students in this new program will receive college credit along with certificates from nationally recognized organizations. Students will take a one-year or two-year program that will allow them to enter a MAT2 program at Henry Ford College.

ATA was part of a grant awarded to Henry Ford College to supply equipment to four sites in the surrounding Detroit area. ATA was given over $750,000 worth of equipment to start the Mechatronics Program. Some classes will be held here and other classes will take place on the Henry Ford Campus. Students will receive hands-on training in hydraulics, pneumatics, motor control, AC/DC electrical systems, welding, mechanical drives and more. Additionally, student will get a chance to see each of these being used in industry.

Mechatronics is a cutting-edge field that combines mechanical engineering, electronics, computer technology and information technology. Mechatronics technicians provide support to mechanical engineers, modify machines, troubleshooting and provide maintenance for related equipment in advanced manufacturing companies.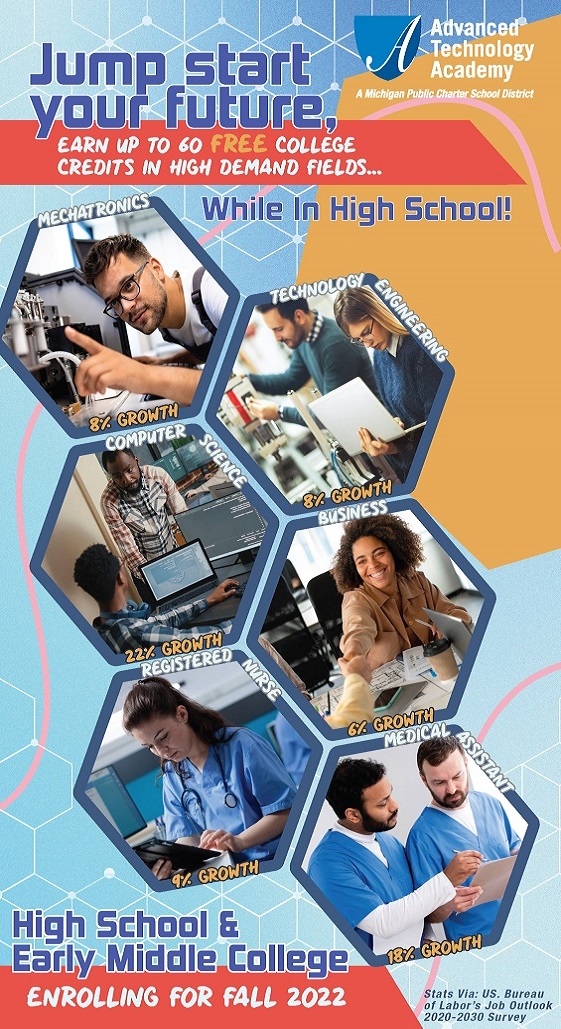 ATA Mechatronics Lab


Click here for more enrollment information

2022 Enrollment Application - ENGLISH - Printable
Online Application English
Online Application Spanish
Online Application Arabic


Parent Contact Update Form English
Parent Contact Update Form Spanish
Parent Contact Update Form Arabic

Planning Their Futures